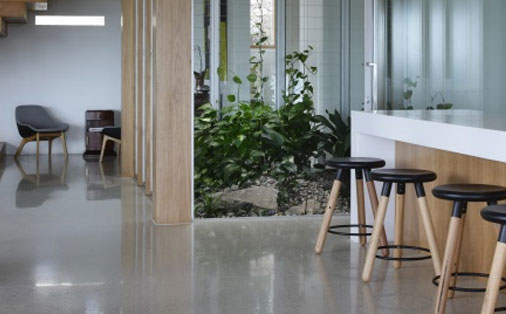 About Vaztech
VAZTECH Supplies & Services Corp., registered with the Securities & Exchange Commission on 24 April 2012, CS 201207753, is the natural outcome of the evolution of D2 Vazquez Builders Supplies & Services, registered with the Department of Trade & Industry in November 2006.
Ephraim Lyndon G. Vazquez is former President and Owner of D2 Vazquez Builders, and now the President of VAZTECH.
He is also Co-Owner of Vazquez Gravel & Sand, Inc. and Co-owner and President of Mindanao Precast Structures, Inc., engaged in the manufacturing, distribution and installation of pre-fabricated components catering in the Mindanao province. The MPSI plant is based in Cagayan de Oro City.
Mindanao province. The MPSI plant is based in Cagayan de Oro City.
VAZTECH takes pride in its revolutionary POLISHED CONCRETE FLOOR SYSTEM using only the best Lithium Silicate concrete hardener/densifier and sealer that increases strength in old and new concrete floors by 60%. LEED certified and planet safe, it is applied with the use of top quality machines which flattens the surface, hardens and polishes concrete floors to a high-gloss finish.
VAZTECH services also include the supply and installation of prefab fences, paving blocks and roofing materials.
The company takes pride in its competence to provide its valuable clients all their conventional home and building requirements, small scale or large scale. Excellence and exceptional customer service is its commitment.